My Perfume Collection: Top Picks
*Confessions Slight OCD: Sorry about all the stock images, sadly I couldn't bring my entire collection to university and I couldn't live with using half my photographs half stock!*
Diesel's Loverdose EDP
I lusted after this perfume for months before I was given it for Christmas. It's is gorgeous! The perfect addictive and sexy nighttime scent with top notes of m
andarin and star anise with hints of l
iquorice and vanilla on a rich base of d
ry wood. If you haven't already tried this I'd highly recommend it! It lasts all night long.
Taylor Swift's Wonderstruck
This is my go-to perfume at the moment. I purchased it at the beginning of August and have barely been seen without it since! It's a delectably sweet and fruity scent with hints of vanilla (seeing a trend yet?) apple, peach and raspberry with just a hint of honeysuckle, white hibiscus and freesia paired with golden amber and sandalwood. Best of all it's just £20 for 30ml. My only criticism is that it's not particularly long lasting and wears off pretty easily as the day goes on. If you buy this I'd definitely recommend investing in a small spritzer bottle for midday touch ups to leave you smelling beautifully sweet all day long.
This is another scent I coveted for years before purchasing it in the January sales earlier on in the year. It's a beautiful summery scent that reminds me of my childhood garden where we had two huge apple trees. It also comes with just a hint of orange. If you're looking to stretch out the summer months or just searching for the perfect summer scent for 2014 - this is it!
I've repurchased this twice since I discovered it back in 2011. They smell great throughout the day and are perfect to stash away in your purse or schoolbag for extra top ups! The best bit is they warm to your skin so the longer you wear it the more the scent is brought out. For the scent, the clue is in the name but you also get subtle hints of jasmine and tonka bean.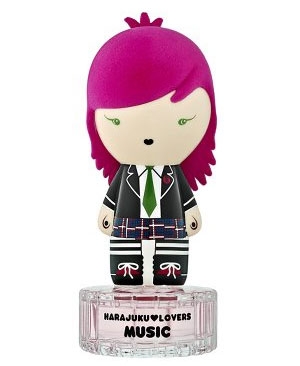 I received this for Christmas. I was in love with the Jingle G scent they released a couple of Christmasses ago - but sadly by the time I'd finally gotten around to buying it it was out of stock everywhere! I'm so happy I bought this instead - it smells so clean and fresh, just like I've gotten straight out of the bath. They've since redesigned the packaging of this too, but I love my little punk rocker. After the perfume is spent I think I'll put her on my desk.